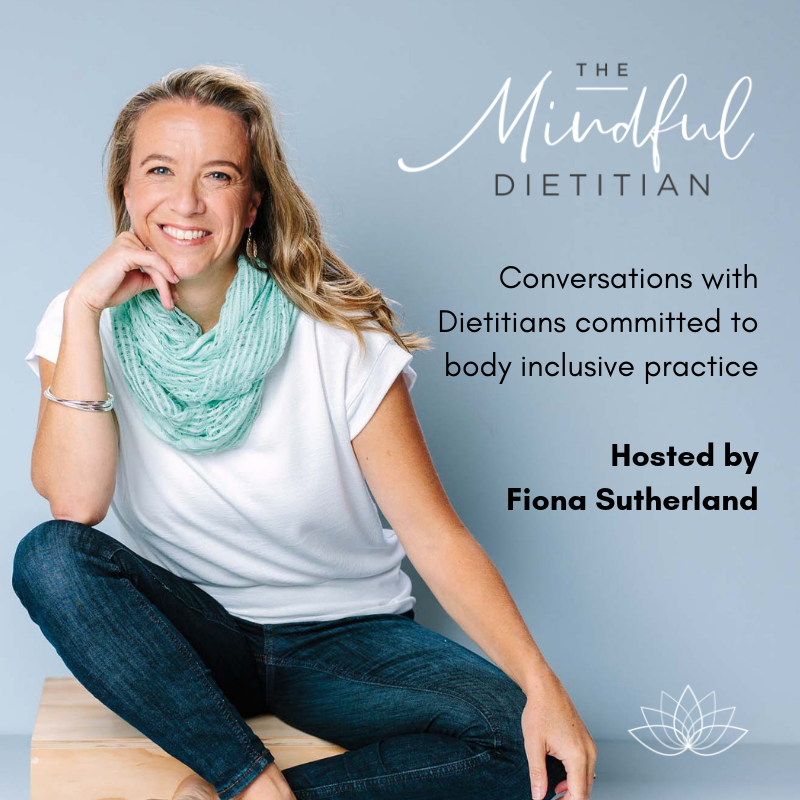 Andrea La Marre on the complexity of defining recoveries in biased systems of care.
In this episode, Andrea shares her interesting pathway to become an academic, speaker and activist, the impact of problematic systems in eating disorder treatment, how we can be better health professionals through self-monitoring, when it's helpful to speak up and when it is not, why we need to work from a social justice-culturally appropriate-trauma-based care lens, the complexities involved in defining 'recovery', 'recovery' as a healthcare professional, why using plurals in recoveries can extend our understanding and so much more.
Here, we discuss:
 Sneaking Andrea onto The Mindful Dietitian podcast as a non-dietitian! - Watch this space as the podcast is switched up for 2020 to include guests with lived experiences and knowledge that is essential to our work as inclusive, client centred, non-diet dietitians! 

Andrea's interesting pathway from acknowledging her own privilege in accessing eating disorder treatment, to completing her a masters and PhD in eating disorder recoveries, to her work as a lecturer, researcher, speaker, activist, and filmmaker.

The problematic systems which lie within in eating disorder treatment, hindering access and inclusiveness. 

How ongoing self-monitoring and tuning into our biases can help us become better health professionals. 

When is it helpful to speak about our own experiences and when is it not, and why lifting the voices and experiences of those most marginalised doesn't make ours less valid.

The importance of working from a social justice, culturally appropriate, trauma-based care lens to improve societal systems for all.

The call to be always 'helping' people, complexities involved in defining 'recovery' and 'recovery' / 'recoveries' as a healthcare professional.

The papers and work Andrea is currently jiving on.

Using plurals to understand the multiply, non-singular and non-linear pathways of recoveries and how it can also apply to other communities and experiences.

Attending and presenting at the International Conference on Eating Disorders - ICED 2020 Sydney (ANZAED and AED) in June.
As mentioned in the podcast:
Published work of Dr Andrea LaMarre
International Conference on Eating Disorders - ICED 2020 Sydney (ANZAED and AED)
More about Andrea:
Andrea LaMarre is a researcher, writer, speaker, and aspiring filmmaker from Canada living in Auckland, New Zealand. She currently works at Massey University as a lecturer in critical health psychology. She obtained her PhD in 2018 at the University of Guelph, where she used qualitative and arts-based approaches to explore eating disorders recoveries from the perspectives of people in recovery and their chosen supporters. In her spare time, she watches really bad TV, reads young adult fiction, and spends entirely too much time on Twitter. She can also be found hiking with her husband or attending too many conferences
Connect with Andrea