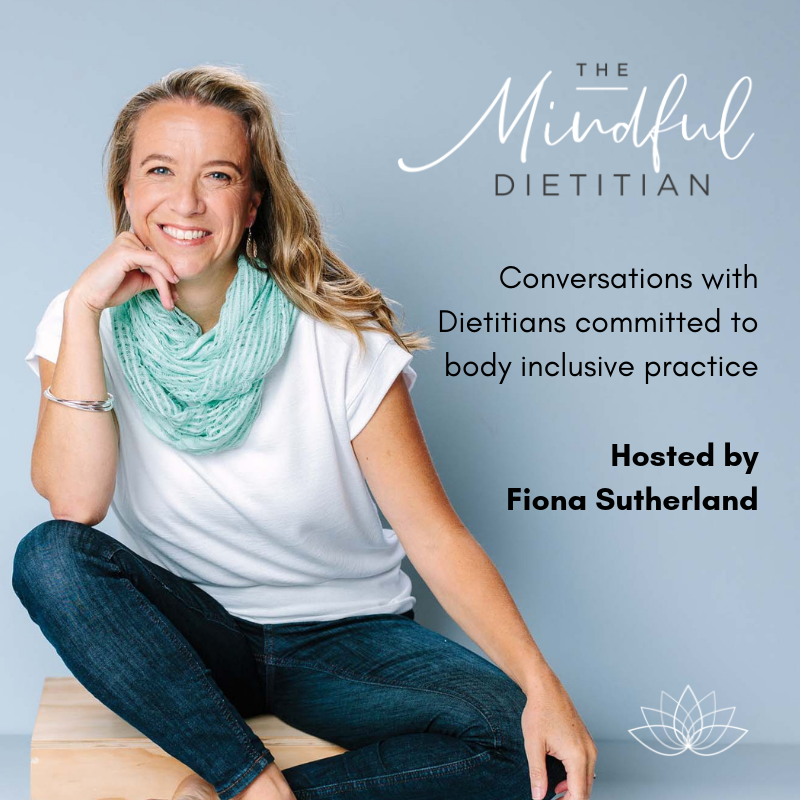 Nicola Salmon on advocacy, fat positive healthcare & engaging in important conversations.
In this episode, Nicola shares her journey to becoming a fat positive advocate and coach including her experience with PCOS, dieting, PTSD, conceiving naturally and finding the HAES & IE movement, what it was like training as an acupuncturist and naturopath, the obstacles and difficulties she faced being the first in the fat fertility space and her motivation to continue, why we need to reduce individual labour in healthcare and start conversations for our clients, what dietitians need to know when working with people in larger bodies asking for fertility support / treatment and how we can start helpful and thoughtful conversations if they are seeking weight loss.
Here Fi and Nicola speak about:
Nicola's journey to becoming a fat positive fertility coach and advocate;
Her lived experience with PCOS and experiencing diet cultures firm grasp.
A traumatic event which lead her to train as an acupuncturist and specialise in fertility acupuncture. 
Experiencing a natural conception in a larger body and finding HAES / IE / non-diet. 
Nicola's experience as a student training in acupuncture and naturopathy, the skills she obtained and how it introduced new ideas around food and body. 
Being the first in the fat fertility space; Nicola's motivation to do this work and her ability to push through the obstacles and difficulties for her clients.  
Individual labour in the healthcare systems; its burdening impacts and why we need to start conversations with other health care professionals and specialists for our clients.
What dietitians need to know when working with people asking for fertility support / treatment, especially for those in larger bodies.
The most helpful and do-no-harm approach to starting a conversation with a larger bodied client who is seeking weight loss for fertility.
More about Nicola's book 'Fat & Fertile' and how you can get in touch!
As mentioned in the podcast:
More about Nicola: 
Nicola is a fat-positive and feminist fertility coach and author of "Fat and Fertile".  She advocates for change in how fat people are treated whilst accessing help with their fertility. Nicola supports fat people who want to get pregnant  using her unique FAT+ve fertility framework to find their own version of health without diets, advocate for their bodies, relearn how to trust their body and believe in their ability to get pregnant in their current body.
Find out more: