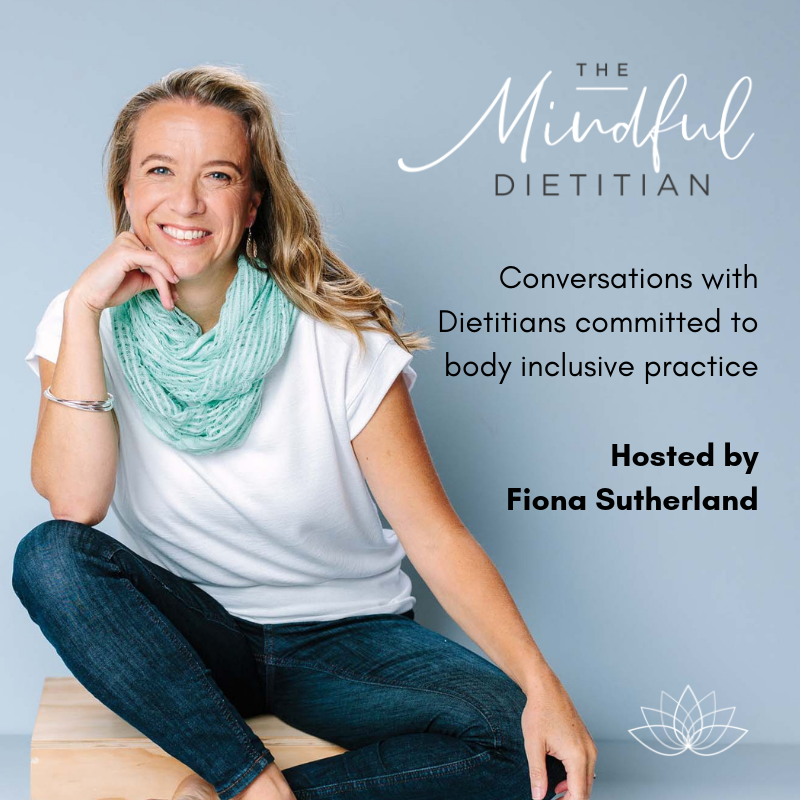 Heather Caplan on adjusting expectations in times of uncertainty & important messages for her past self.
In this episode, Heather shares more about her RD Real Talk podcast, her experience running a private practice through maternity leave and motherhood and how these lessons may convey during COVID-19, more about starting WIND; the Weight Inclusive Nutrition and Dietetics movement, the words of wisdom she would offer herself 3-5 years ago, how the weight inclusive space supports self-reflection, why we need to acknowledge the work that has come before us and how The Iceberg Analogy aligns within this community.  
Here Fi and Heather speak about:
Heather's podcast; RD Real Talk, and how it has evolved over time. 

Navigating maternity leave and motherhood whilst running a private practice, and how we can take on or consider some of these aspects during COVID-19. 

The Weight Inclusive Nutrition and Dietetics (WIND) movement;

What it is and how it came to fruition. 

The original intention for WIND and how the idea has evolved to what it is today.

The words, lessons and advice Heather would offer herself 3 or 5 years ago;

and how this insight can support health practitioners who are currently studying and/or working in weight centric spaces or those who might be new to the HAES / non-diet / weight inclusive paradigm.  

How being a part of this community can open us up for self-reflection and help us to investigate social conditioning and personal patterns which can get in the way.

The importance of acknowledging the decades of work that has come before us. 

Using the Iceberg Analogy within the HAES / weight inclusive community to understand visibility, the need for ongoing learning (and unlearning), the power of a beginners mind and so much more.  
As mentioned in the podcast:
More about Heather: 
Find out more: