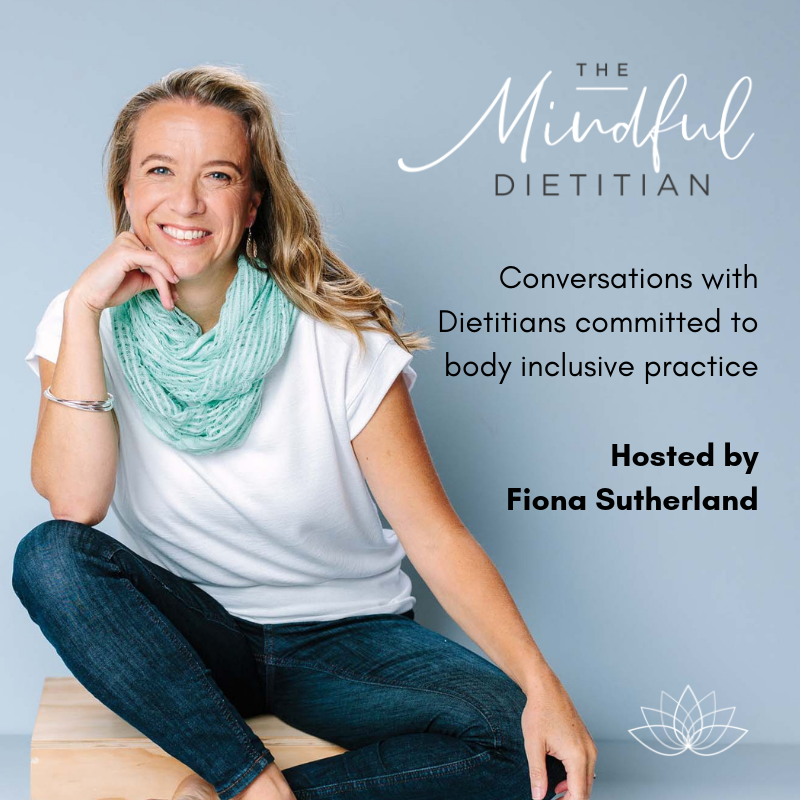 From Surviving to Thriving; Body Inclusive Cancer Care with Tamar Rothenberg
Tamar shares how she connects, collaborates and supports her local dietetic community in LA, becoming an oncology specialist and working with thrivers, why this work is so important to her, mixed messages and weight stigma in the oncology space, how dietitians can help navigate intersecting ideas and address their clients fears around food, how radical acceptance and body trust can support thrivers long-term and how we can work to ensure weight inclusive care in oncology spaces.
Here Fi and Tamar speak about:
Living in LA; collaborating and connecting with her local dietetic community and how they support each other.  
How Tamar became an oncology specialist (oncology nutrition), her work with thrivers and why this work means so much to her.

The mixed messages encountered in the oncology space and how they are being interpreted by people in treatment / post-treatment.

Weight stigma, from experience and observation, at screening / pre-treatment, in active treatment and post-treatment. 

Navigating the intersecting idea that "I should be grateful that there is now no evidence of cancer" BUT "I feel angry / pissed AND I don't feel well or at home in my body".

How dietitians can address client fears around food in helpful ways when going through treatment / post-treatment and the power of validation and acknowledgement in this space.

How different worlds can collide in healing.

Why radical acceptance, body connection and body trust can support thrivers long-term.

The importance of understanding and accepting that what might be helpful for one client, may not be helpful for another. 

The most important core messages we need to share with our colleagues to ensure weight inclusive care in oncology spaces.
As mentioned in the podcast:
Women Rowing North: Navigating Life's Currents and Flourishing As We Age by Mary Pipher
More about Tamar: 
Tamar Rothenberg, MS, RDN, specializes in nutrition for breast cancer thrivers in her private practice in Los Angeles. She has a Certificate of Training in Vegetarian Nutrition. She cuts through confusing nutrition information and uses intuitive eating, body trust, and plant foods to get your power back. She's an adjunct professor of nutrition at Touro College and University. Most recently, she co-authored the study, Coping with Cancer in the Kitchen.