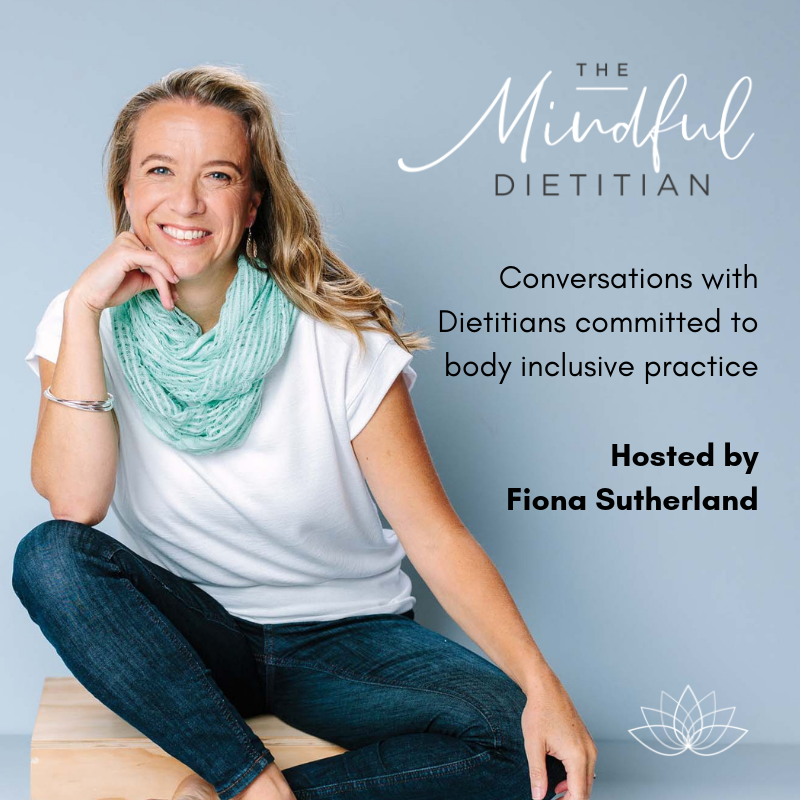 In this episode, Cristel shares her lived experience and how it lead her onto the path to becoming a dietitian, how she found healing through therapy, the core elements that supported her to find food and body peace, how she navigated weight stigma within her family dynamic, whether you should be sharing your lived experience as a health care professional and how it can be done professionally so to support and understand your client, how she found her place within dietetics (as an entrepreneurial superstar!) and how you can too through accepting that you are valuable and needed in this profession - just as you are!
Here Fi and Cristel speak about:
How they came to be connected, what it's like working in Canada from a weight inclusive framework and Cristel's dream for dietitians.
Cristel's work within her business; NutriFoodie, her work with clients and in education.

Lived experience, the path to dietetics and finding her 'why'; Cristel shares her experience with disordered eating, dieting, weight stigma and healing through therapy.

The 3 core elements that contributed to Cristel finding food and body peace.

Navigating weight stigma within the family dynamic.

Sharing your lived experience in health care / dietetic care;

Why your lived experience matters (and doesn't make you less professional!) and how sharing it can help you connect with and understand your client.

Ways in which you may be projecting your story and how you can avoid it. 

How to side-step the power struggle between yourself and your client, along with a beautiful 'planting' metaphor to support self-reflection.

Being a powerhouse in the entrepreneurial space; how Cristel found her place
As mentioned in the podcast:
The Mindful Dietitian Newsletter – sign up here!

Radical Acceptance by Tara Brach
More about Cristel:
Cristel is NutriFoodie's dietitian & founder. She is passionate about helping people give up chronic dieting & weight cycling to cultivate a positive and peaceful relationship with their bodies and food through group & one-on-one nutrition counseling & food coaching.
Cristel believes our relationship (with one another, community, food, and body) rises above number counting and idealistic (and unrealistic) expectations around food, eating and body image or size. We all deserve to respect this body we're in, and we all have the right to eat and enjoy food, too.
All services are offered virtually in British Columbia, Canada. 
Find out more: