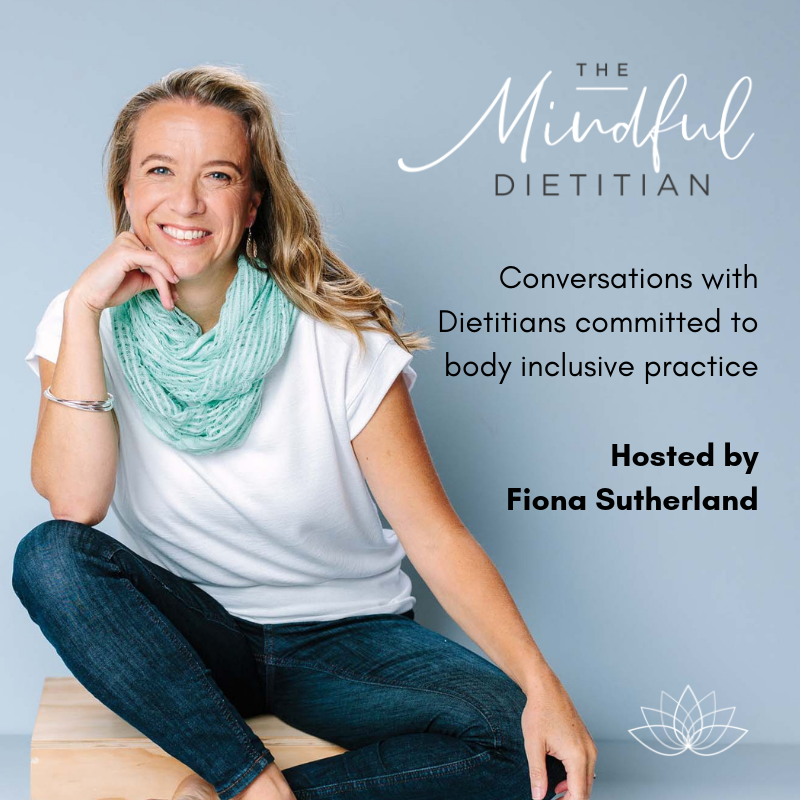 Dana Sturtevant, MS, RD, RYT on Body Trust, the power of Poetry & being a diet culture crusader!
Please join me as I speak with the inspiring Dana Sturtevant, MS, RD; nutrition therapist, yoga instructor and founder and educator at The Be Nourished Training Institute in Oregon, Portland. Dana, along with business partner Hilary Kinavey, MS, LPC, deliver programmes to health professionals and the wider community focussed on the art and science of behaviour change and advocate for Body Trust®; which they believe to be the beating heart behind the cultivation of Health at Every Size® and Intuitive Eating practices.
Be Nourished offer incredible provider programs, including an E-Course, six month Body Trust Provider Certification Training and supervision. Find out more, or sign up for their newsletter at:
http://benourished.org/training/

In our conversation, Dana shares:
How her experience in nutritional research exposed her to motivational interviewing; a critical element to her career.
The band aid approach to research; how it promotes diet culture and neglects to investigate the root cause
Why knowledge is not enough to change behaviour
A beautiful match; Dana & Yoga, the powerful ability yoga has of strengthen one's relationship with their body; both emotional, physically and mentally
Meeting Hilary and the beginning of Be Nourished and healing the dieting mind
The power of community and group work
The need for adequacy NOT perfectionism – "We need more C's not A's"
Her super-poetry-reciting ability and why and how she incorporates poetry into her therapy
Body Trust® training
Creating Brave Communities for change.
Social justice in practise; how all oppression is connected
As discussed in the podcast:
​Connect with Dana:
http://benourished.org/
dana@benourished.org
About Dana:
Dana Sturtevant, MS, RD, is a trainer, mentor, Kripalu Yoga teacher, and dietitian specializing in Health at Every Size® and intuitive eating. She is the cofounder of Be Nourished, a revolutionary business helping people heal body dissatisfaction and reclaim body trust. Dana loves incorporating mindfulness and self-compassion practices into her work. A member of the International Motivational Interviewing Network of Trainers, Dana has facilitated more than 300 workshops throughout the United States for health care providers looking to enhance their skills in behavior-change counseling. Her work has been featured in the Huffington Post. benourished.org.
Find out more about Dana here