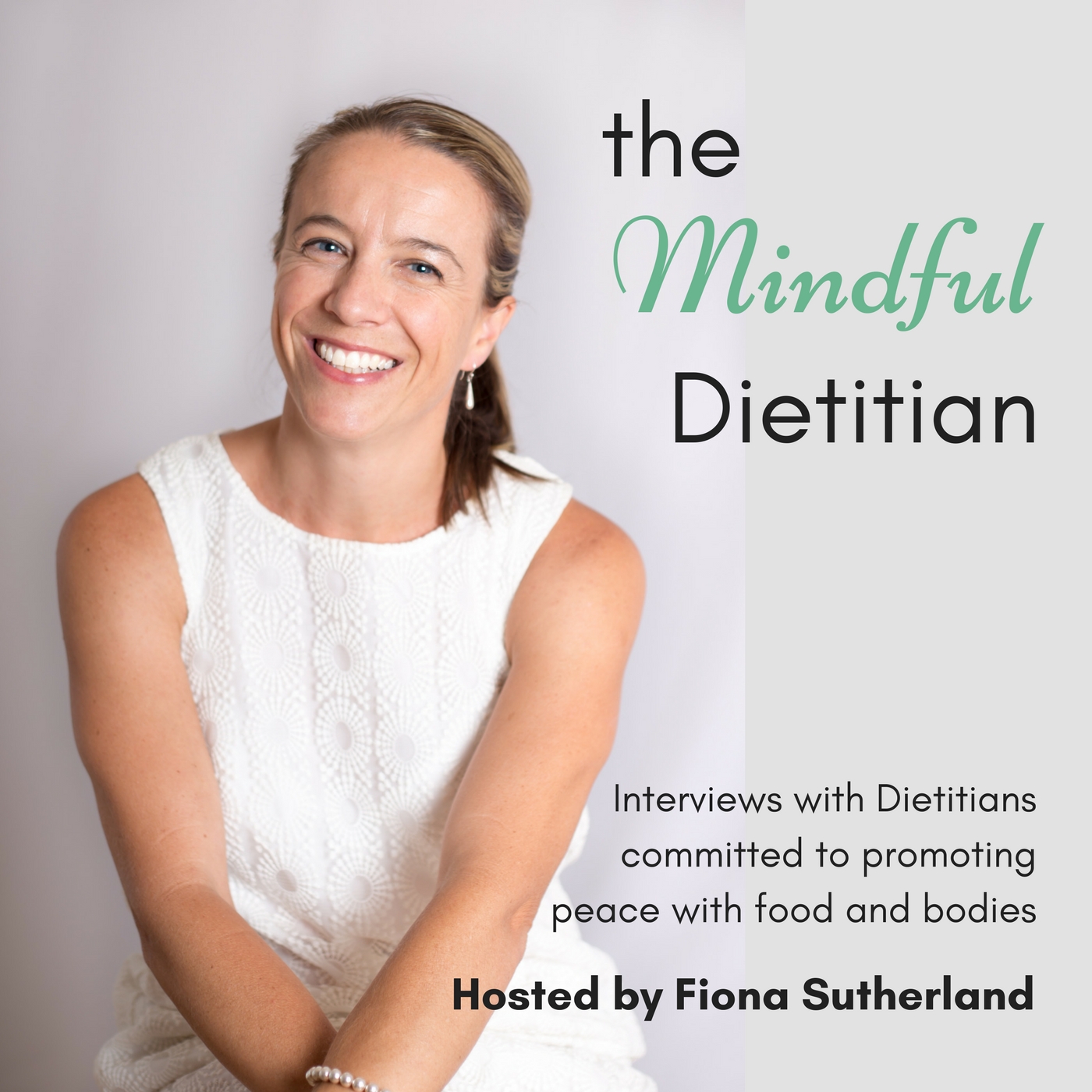 Susan Williams, RD, on beinga HAES Dietitian working in a traditional weight-focussed workplace, Non-Diet Ninja-ing, incorporating HAES into the public health setting and using our privilege to speak up for what is right!  
Please join me today as I speak with the passionate and fun-loving Susan Williams. Susan is based in west Sydney and is the principal dietitian at Zest. She specialises is eating habits and behaviours, body image and weight concerns, and recovery from eating disorders.  Susan practises HAES/non-diet approach and is currently advocating for a weight neutral, client centric focus as she works as part of a multidisciplinary group within the public health sector.   
Here Susan shares:
'Fangirling' - being on the same bill as Dr Anita Johnson and meeting Fi
The journey to dietetics and 'I've graduated – now what?'; feeling uncomfortable with the traditional dietary therapy focussed on weight-loss.

Reading 'Child of Mine' by Ellyn Satter; how it provided me with confidence; "I am okay - I can be a dietitian like this (with a HAES/non-diet approach)!"

Activism; the controversial hiring of a HAES/non-diet dietitian within a government funded family health service scheme and Susan's own lived experience providing a weight neutral approach within this programme.

The many challenges of working within the public health sector; 'everything happens SO slowly', also but recognising the small wins and many opportunities.

The importance of not 'keeping quiet' around the HAES/non-diet approach – "not playing nice strengthens the weight neutral voice and brings awareness to the issues surrounding weight stigma/bias and how this effects client health outcomes" – we need to be loud for our clients!

The need for health behaviour research and for a stronger focus on the social determinants for health; "we must recognise that the playing fields are uneven!"

How working in this paradigm can feel like being in the 'upside down' (Stranger Things!); no one can hear you from the other side and NO this is NOT the easy/passive approach!

How the HAES/non-diet approach can really focus on nourishment and allows our clients to be reverent and respectful of food rather than fearful!

Susan's night-time ninja activities last week; how we can use and acknowledge our privilege to speak up for what is right!
Connect with Susan;