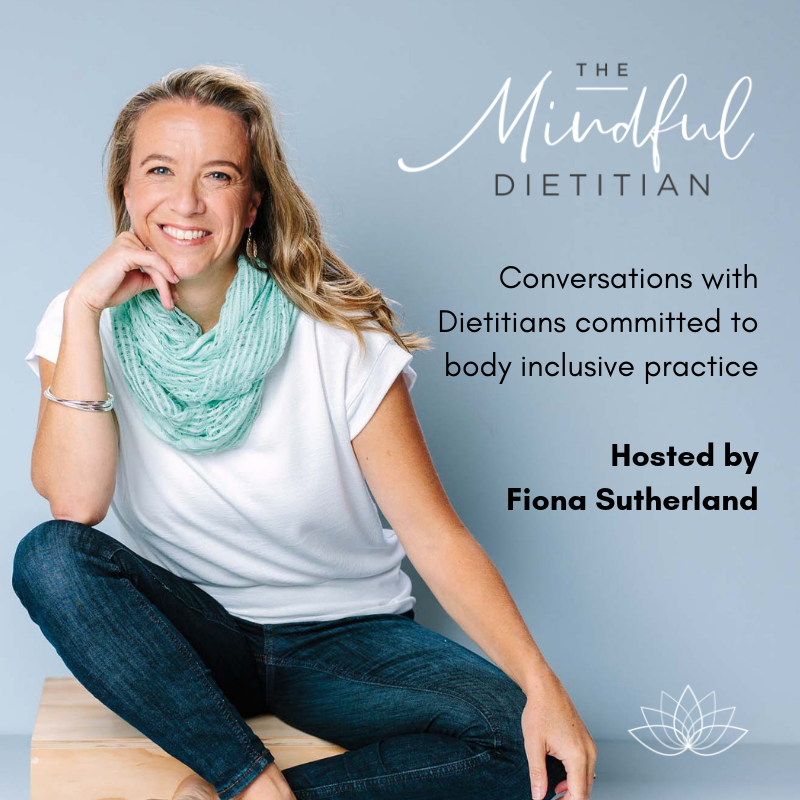 Anna Lutz RD on protective nutrition education in schools & bringing embodied work into practice.
In this episode Anna shares:
Why the area of Protective Nutrition Education became her passion.
How Protective Nutrition education can protect against internalised weight stigma and eating disorders.
How well-intentioned education interventions in schools can be doing our children harm and what we can do as Dietitians to minimise this.
Why we need to take into account a child's level of development when we are planning nutrition education, just like educators do for any other area of learning.
How prioritising food experiences, exploration and diversity in both food cultures and body appearance are so important when teaching children about food.
Why parents and educators are just as important to educate about nutrition as children.
How Anna uses Sensory Motor Psychotherapy and how it can be a useful tool for Dietitians working in the Eating Disorders space.
Anna explains the Window of Tolerance model and how this can be useful to understand the underpinnings of eating disorders, particularly with a background of trauma.
Connect with Anna:
Instagram @annalutzrd
More about Anna:
Anna is a nutrition therapist with Lutz, Alexander & Associates Nutrition Therapy in Raleigh, NC.  She specializes in eating disorders and pediatric/family nutrition and provides supervision to dietitians locally and virtually. Anna received her Bachelor of Science degree in Psychology from Duke University and Master of Public Health in Nutrition from The University of North Carolina at Chapel Hill. She is a Certified Eating Disorders Registered Dietitian (CEDRD) and an Approved Supervisor both through the International Association of Eating Disorder Professionals (iaedp). Anna previously worked at Duke Student Health on their eating disorders treatment team and at Children's National Medical Center, providing outpatient care for people with eating disorders. Anna enjoys providing training, workshops, and supervision for dietitians and other health professionals about eating disorders and weight-inclusive care. She also writes about simple cooking and nutrition, free of weight and diet-talk, at Sunny Side Up Nutrition (www.sunnysideupnutrition.com).