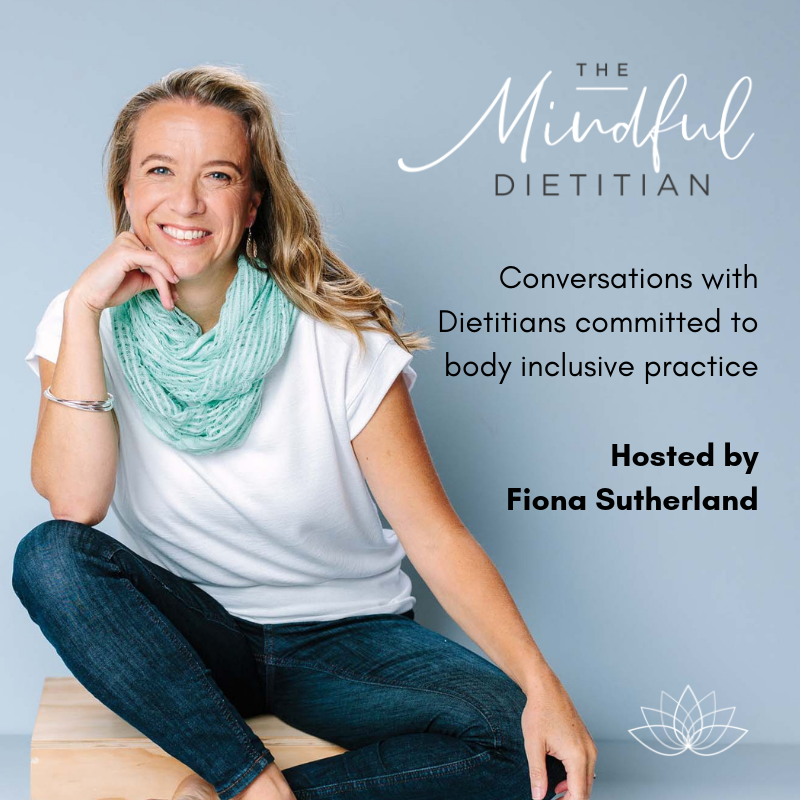 Anna Sweeney on how Dietitians *really* feel about their bodies, promoting diversity in Dietetics and therapeutic diets - separating the shit from the sandwich.
Here Anna shares:
Her journey to becoming an eating disorders dietitian and involvement in Monte Nido treatment facilities.

The beauty of Boston; richness of HAES/non-diet practitioners.

The

major

findings of her recently conducted 'Body Image and Eating Disorder Nutrition Professionals Survey'; an opportunity for self-reflection.

Asking the hard questions; how the survey results may impact our clients and how we can improve client-centred practice.

The important issues and consequences surrounding the lack of diversity in dietetics.

Her personal lived-experience with progressing multiple sclerosis (MS) and insight into applying a therapeutic diet.

On therapeutic diets; 'We do significant harm if we are not exceptionally thoughtful when making recommendations about food choices and dietary changes that will impact our clients lives – in every single part of their existence".

The importance of being curious with our clients, validating their concerns, instilling compassion and supporting autonomy when navigating therapeutic and/or restrictive diets.

Her recent project with @with_this_body - keep an eye out!
Connect with Anna through her:
More about Anna:
Anna Sweeney, MS, RD, LDN, CEDRD-S, is a non-diet, health at every size dietitian who specializes in the treat of eating disorders, disordered eating and body image concerns. She is the National Director of Nutrition Services for Monte Nido, an eating disorder treatment program with many locations across the United States. Anna is also the owner of Whole Life Nutrition Counseling, an outpatient nutrition therapy practice dedicated solely to the care of clients who are working through the process of healing their relationships with food and body. Anna is an active member of her local eating disorder treatment community and has spoken both locally and nationally on topics related to eating disorder treatment and recovery.
Anna is also a disabled woman who is working to bring all her parts to the work that she is so passionate about.