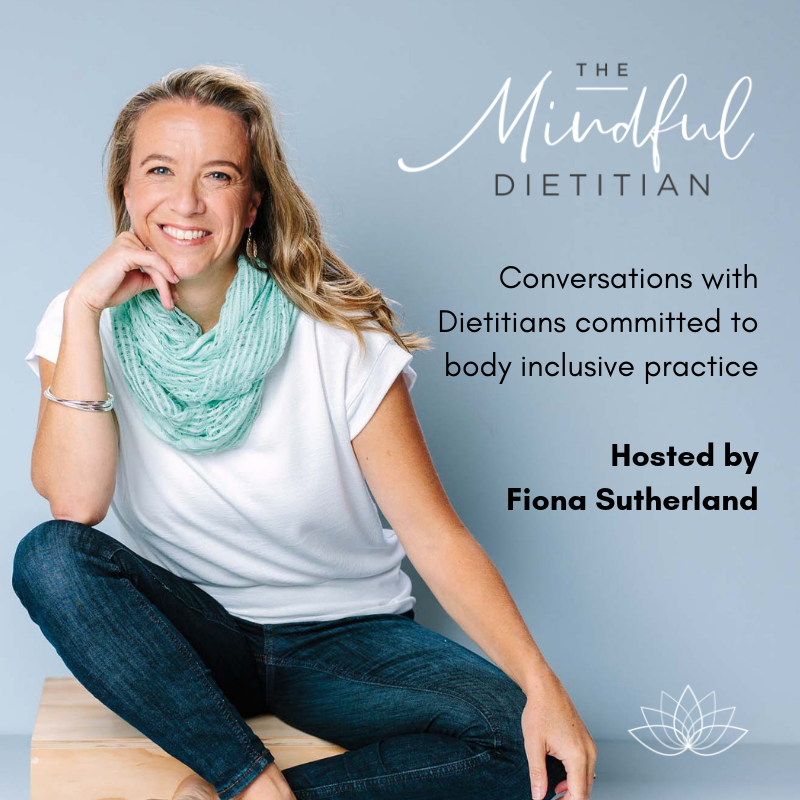 Darcy turns the tables and interviews Fi, asking the most common questions about Dietetic practice and HAES.
Find out Fi's answers to;
Why she is a non-diet dietitian?

Has she always practiced from a non-diet lens?

Why Fi believe it's essential that non-diet units are included in all dietetic courses.

The challenges she faces with students and peers who are very weight centric and opposed to HAES/non-diet and how she approaches them.  

Is HAES/non-diet a cult, extreme, black or white?

Does Fi ever talk about weight and size with her clients?

How to incorporate HAES/non-diet into areas where it is not so obvious such as clinical and sports dietetics.

Two key take-aways for dietetic students, which you can start applying now!
Connect with Darcy on Instagram @darcythedietitian
www.themindfuldietitian.com.au
Instagram @themindfuldietitian