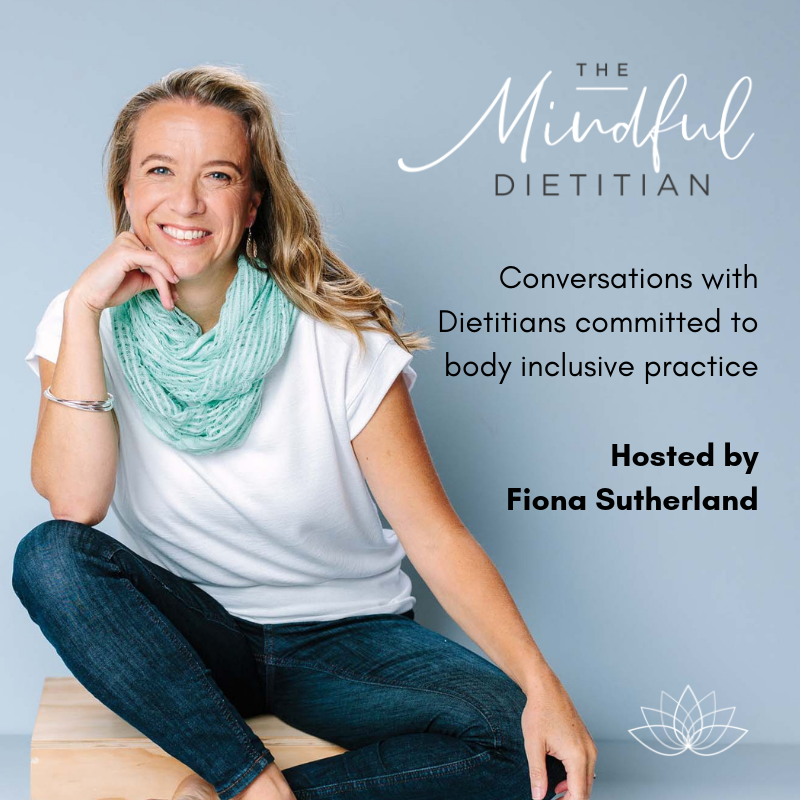 Haley Goodrich on ethical entrepeneurship, building a HAES-centered business, and facing your fears.....
Here Haley shares:
Her path from graduating to becoming an entrepreneur in the dietetic space.

Dietitians and private practice; why it is not generally the 'recommended' or 'ideal' trajectory for dietetic students and the layers that contribute to this.

The entrepreneurial world; braving the wilderness, being vulnerable and taking risks.

The hope for future dietetic students; "We need to breakdown the normalising of limiting beliefs – more mind work!".

The skills and understandings that can help you build a HAES centred business.

Straddling the fence? The common fears of jumping fully in and by doing so, how it can contribute to success.

The importance of a clear, consistent and personally aligned message and a helpful activity that can get you started!

'Speaking up and out'; sharing your authentic voice and story and the spaces available in this paradigm for growth and development.

The need for reflection and 'pause'; how she approaches it.

More about her business coaching; how she got started and the support it provides for those wanting to start a private practice.  
Connect with Haley:
Bio
Haley Goodrich is a Pittsburgh-based Dietitian and Nutrition Therapist, and the owner of INSPIRD Nutrition. She is fiercely passionate about helping others cultivate a joyful, peaceful relationship with their bodies and empowering dietitian entrepreneurs to achieve their professional goals. Haley specializes in Intuitive Eating, body image healing, and eating disorder recovery from a Health At Every Size perspective, and is currently pursuing her Certified Eating Disorder Registered Dietitian (CEDRD) Certification.