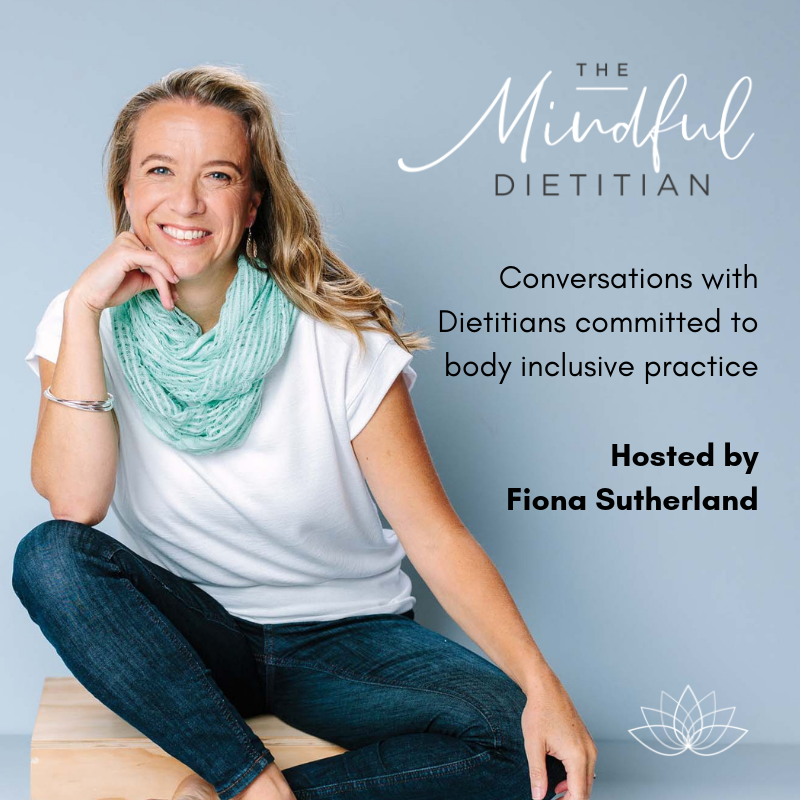 Jessica Campbell on showing up, doing the work and the issues around "niceness"
Here Jess shares:
Her experience and the challenges as a medical student, bringing with her a background in HAES/non-diet nutrition and time spent interacting and being with clients.

About the 'Alternative Category' – diversifying the allied health field and attracting questioners and curious students (way to go OTAGO!).

The importance of being curious and asking the core, but uncomfortable, questions both internally and externally to encourage the integration of social justice into allied health, nutrition and dietetics.

Showing up and wanting to learn

versus

showing up and wanting to do the personal work.

Why it's crucial that we as health professionals examine, acknowledge and accept our privilege with honesty and how these privileges influence our bias.

'Doing the work' – what does/could this mean for you?

'As helping professionals, we are educated to leave ourselves at the door'; how sitting with the 'uncomfortable', allowing emotions and validating can facilitate true healing.

The shame response; 'it's not our privilege parameter that we should feel any shame and guilt about, it's our inability to recognise it, and then once recognised, failing to act or allowing its enactment'

The 'but I've worked hard' response; failing to recognise that privilege and oppression dictates/impacts access.
What is 'tone-policing', how it impacts and how we can respond.
The harmful expert badge - 'A whole other podcast' – ah yes please!!
Connect with Jess through her:
About Jess:
Jessica Campbell BSc PgDip, is a Non-Diet Nutritionist & Medical Student passionate about weight inclusive healthcare practices, eating disorder prevention & therapies.
Jess is a New Zealand based non-diet nutritionist at Body Balance Nutrition, a group practice providing food and body positive nutrition and dietetic care and eating disorder recovery services in person and online New Zealand wide.
Jess is active in the HAES New Zealand working group and co-facilitates, with her fab colleague Sarah Peck NZRD, the NZ Diet Free Nutrition and Health Professionals online network.