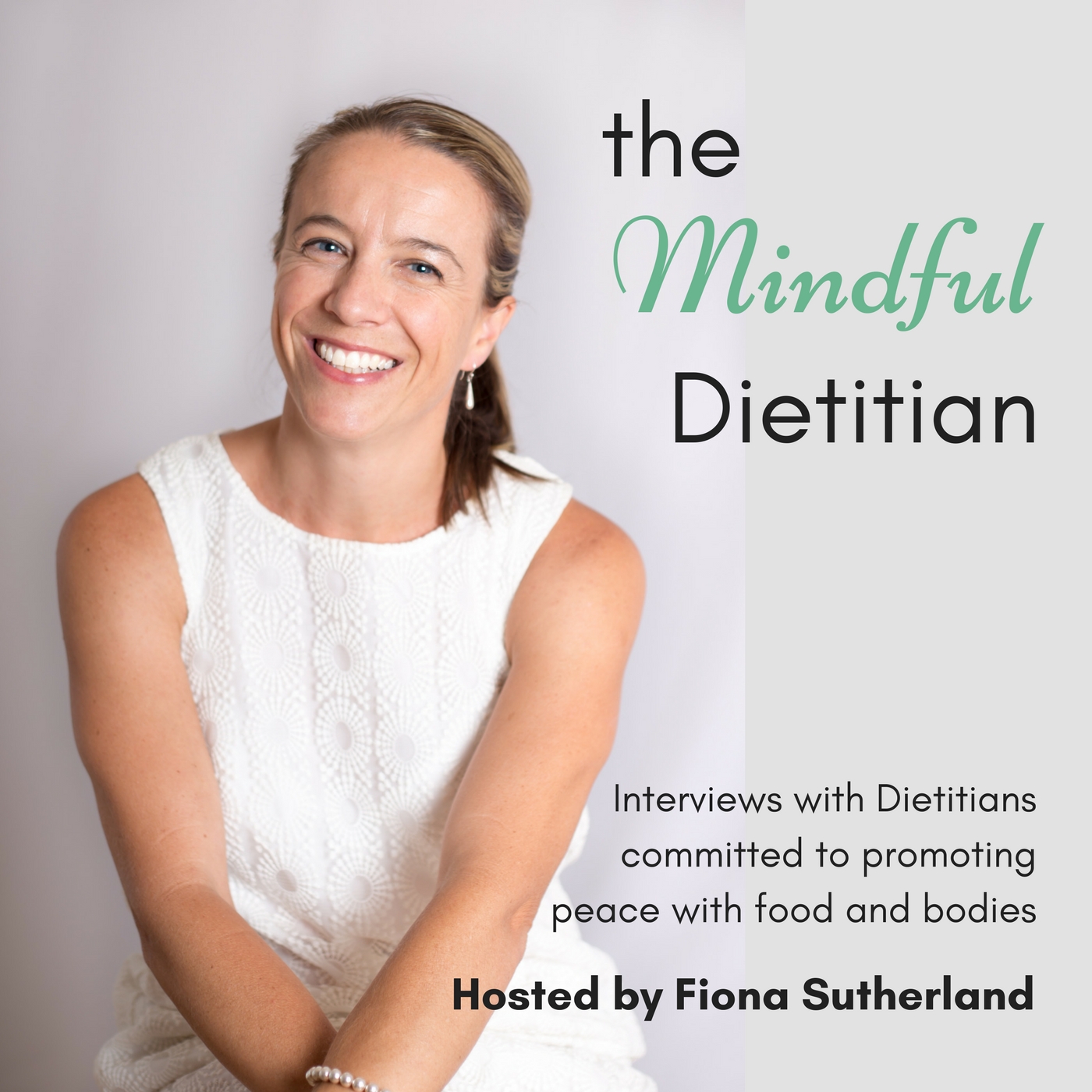 Lori Short-Zamudio on navigating Non Diet with a chronic disease, the messiness of "diet stew" and the importance of finding your people....
Here Lori shares:
 Meeting Fiona at Body Image workshop in Boston and the importance of bringing the HAES/non-diet community together.
Creating the Nourished Circle community space and retreat and partnering with Registered Dietitian and friend Kori Kostka.

How finding your tribe can make you stronger and braver when working in this space.

Navigating through 'Diet Stew' by setting boundaries.

Emphasising language and expression; acknowledging how words impact others and the difference 'expressed' and 'received' words.

Her lived experience with Crohn's disease; witnessing diet culture, letting go of 'dietitian rules', therapeutic diets and intuitive eating, self-compassion and grieving food.

Her key tips for working with clients experiencing chronic disease.

 
Diet culture and chronic disease; how the intersect, empowering clients to trust themselves and how practitioner 'fat phobia' influences treatment and care.
Body image work – is lifelong work; recognising opportunities for growth and development. Find out more from Lori's related blog post

here

!
Connect with Lori:
More About Lori:
Lori Short-Zamudio is a Registered Dietitian with over 1 years experience working with clients with eating disorders, Type 13 diabetes and various GI issues.  Over this time Lori has shaped her work to have a Health at Every Size focus and works to assist clients in restoring their relationship with food and exercise.  Lori also works with individuals to become more body positive in their daily lives.  Lori teaches at the College level at a large school in the Toronto area and lives with her family in the town she grew up in.  You can often find Lori spending time with her 2 kids, running around town (literally running for stress management) or drinking coffee.  Recently Lori has teamed up with the like-minded Kori Kostka to form Nourished Circle a podcast about HAES, living your non diet values and whatever all else pops in their head.  For Lori's writing jump over to her blog at unapologeticallymerd.com