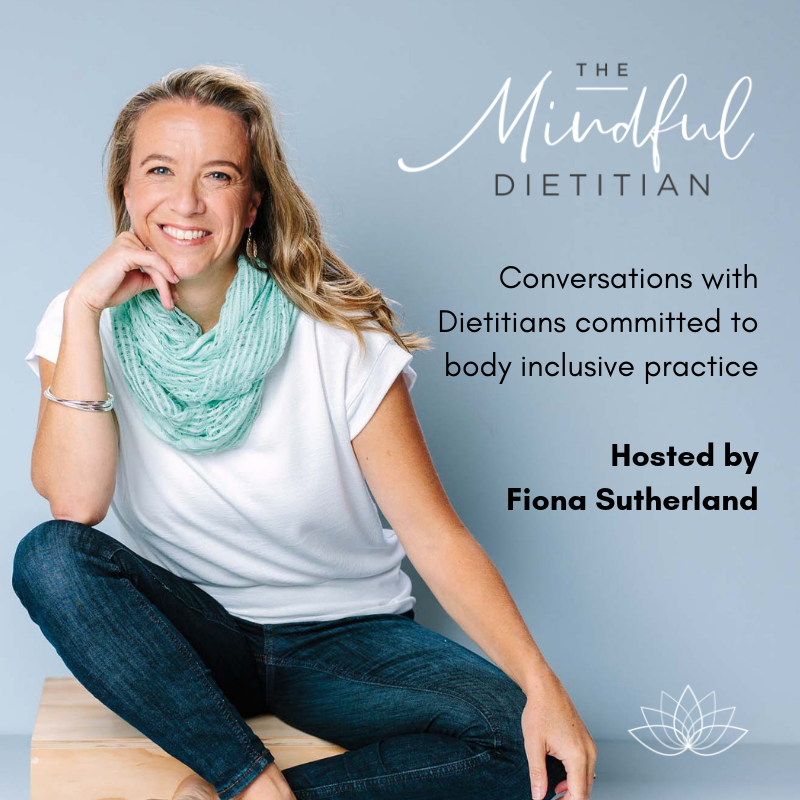 Tiffany Haug on the importance of representation in our culture, dealing with our own body privilege and supporting our clients to explore feelings around food addiction.
Here Tiffany shares:
Growing up in Japan and her lived experience with an eating disorder.

The importance of representation in our culture.

Practical tips on how we can support our clients if we have body privilege (eg. if we identify as smaller-bodied, white, female, cis-gender)

Acknowledging our position of privilege.

Avoiding assumptions.

And setting boundaries to main energy levels.

Her special interest in food addiction and the importance of;

Client validation.

Building client self-efficacy.

Using diet-culture for good.

And a practical strategy we can try with our clients.
Connect with Tiffany via:
More About Tiffany:
Tiffany Haug, MS, RDN, EDOC is a Master's level Dietitian in San Diego who specializes in helping individuals with Eating Disorders make peace with food and their bodies. Tiffany knows that working through recovery can be incredibly hard. Being herself recovered for almost a decade, she is incredibly honored to now be able to give back by supporting her clients along this challenging, but so-very-worth-it journey. In addition to being an Outpatient Eating Disorder Dietitian at a group practice dedicated to exclusively treating eating disorders, Tiffany serves as the Education Chair for the International Association of Eating Disorder Professionals (IAEDP) San Diego Chapter and also works as a Dietitian at Center for Discovery in Del Mar, CA.